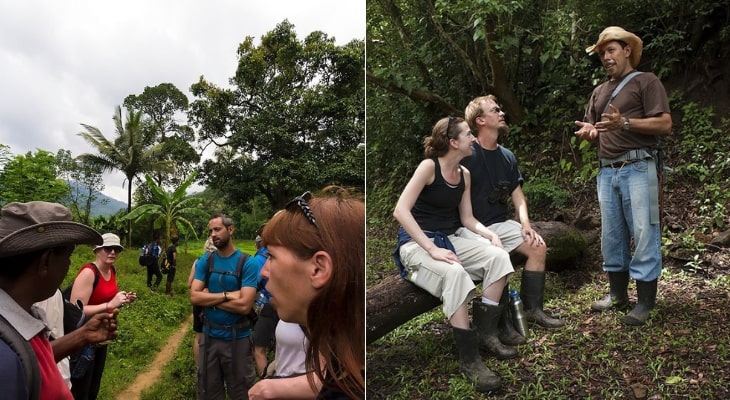 Are you looking for an authentic and unforgettable experience on your next trip to Sri Lanka? With the help of a private tour guide Sri Lanka, Planning a tour in Sri Lanka can be an overwhelming task, especially if you're unfamiliar with the country. Traveling to Sri Lanka is a great way to experience the beauty of this amazing country. you can explore some of the most incredible hidden gems in Sri Lanka without feeling overwhelmed or rushed. Private tour guides provide personalized services tailored to your specific interests, allowing you to make the most of your time and money. From its incredible beaches and mountains to its fascinating culture, it's no wonder why so many people are drawn to this destination every year. But for those who want a deeper understanding of the local attractions, hiring a private guide can be an invaluable experience.
Benefits of Hiring a Private Guide in Sri Lanka
A private tour guide can provide in-depth knowledge about each location you visit, ensuring that you get the most out of your journey. If you are looking to learn more about the history and culture of a particular area, hiring an area guide is also an excellent choice. During your trip, you will have the opportunity to ask any questions that you may have about various historical landmarks and buildings.
Hiring a chauffeur guide is the best way to ensure that your trip is both enjoyable and safe. Private Tour Guide Sri Lanka provides experienced guides who are knowledgeable about the culture, history, and attractions of this beautiful country. Here are some of the benefits of hiring a private guide:
A professional chauffeur tour guide will help you experience more of Sri Lanka than what's available on typical tourist routes. With their expertise, they can take you off the beaten path and introduce you to local customs, cultures, and cuisine that most visitors don't get to experience. On top of that, they can navigate through crowds faster so that you don't waste valuable time waiting in line for popular attractions or getting lost trying to find them.
Private tour guides are well-informed on local attractions, customs, and sights to see, providing visitors with an enriched understanding of their journey through Sri Lanka. They can suggest the best to adjust tour itineraries to their client's needs while ensuring they have a safe and enjoyable experience. many private tour guides also speak multiple languages which means they can serve as translators when needed! Qualified Guides: Professional Services
How much give as a Tip to a tour guide?
Tipping a tour guide is an important way to show your appreciation for their services. Whether you're taking a private tour in Sri Lanka or anywhere else, it's essential to know how much of a tip you should give. Determining the amount of money to leave as a gratuity will depend on the quality and length of service, but there are some general guidelines that can help you decide.
When taking a private tour in Sri Lanka, an appropriate tip would be between 10-15% of the cost of the tour itself. However, if your experience was exceptional, then it's recommended to increase the percentage slightly more. For example, if you paid $300 for the day-tour, then leaving $45 – $50 as a gratuity is considered generous and polite.
Conclusion : Private Tour Guide Sri Lanka
The conclusion of the article on private tour guide Sri Lanka brings forth a vivid snapshot of what to expect when visiting this beautiful country. While planning your trip, it is important to consider the best options available for booking a private tour guide. From custom-crafted experiences that take you off the beaten path and immerse you in local culture, to guided tours that will show you some of Sri Lanka's most spectacular sights and attractions, there is something here for everyone. With an experienced private tour guide by your side, you can be sure of an unforgettable experience as you explore this island nation's rich cultural heritage and stunning natural beauty. Whether traveling solo or with a group, a knowledgeable and reliable local guide will make all the difference in crafting an unforgettable holiday.