Welcome to See ceylon tours
Best Way to Find your
dream holiday in sri lanka
Send Quick Inquiry
Easy as ABC. Our Travel Experts will help to customize your Holiday. Our Experience & Friendly Service Will Take Your Holiday The Next Level
Sri Lanka Tours & Travels, Explore And Discover
The Tropical Paradise! That Is Sri Lanka
Sri Lanka, best known as the Pearl of the Indian Ocean, binding with natural beauty and the broad diversity of culture. Among several names often people know as Ceylon, we proudly inherit a deep history of over 3000years. It is no wonder that the country has been growing in popularity as a tourist destination, with its sunny beaches, ancient kingdoms, elegant landscapes and tropical jungles. The enigmatic beauty of Sri Lanka is well known throughout the world, making this tiny land one of the best islands on the planet to visit. Italian explorer Marco Polo claimed Sri Lanka to be the Best Island of Its Size In The World. The Sri Lankan government has positioned tourism as a vital pillar of the economy, recognizing the island's extraordinary natural and cultural advantages.
Take your time and save your memories with Sri Lankan glazing beaches, thrilling mountain peaks, calming breezes and colorful landings. Everything is one step away from each other. Only here you can encounter all these in one day. In a post-pandemic era, we, See Ceylon Tours are ready to serve you with an Authentic Local Experience. Be the lucky one to add fashion and color to travelling with us. With all the safety guidelines and establishing unique and tailor-made packages, we will ease your mind while exploring the hidden gems on this pearl.
Take Time to Explore the Uniqueness of Your Vacation 
Why Sri Lanka is Unique in Your Trip?
Tourism is the third-largest foreign exchange supplier in the Sri Lankan economy. With its unique culture, tradition and biodiversity, this tiny country offers more than what you see. Despite its miniature size, Sri Lanka is one of the world's 34 biodiversity hotspots and is home to a wide variety of species. In a few hours, you can walk into different ecosystems. Having countless delicious cookery praising from ancient times, crafting the most significant pottery and drums, without effort tourists worldwide are gathering to witness own.
Witness what's waiting for you in your next getaway.
A safari to Yala National Park will give you the chance to spy on the highest density of leopards in the world. Only here you can witness the biggest land and sea mammals both. Aim for the most beautiful train ride from Kandy to Ella. Many are stopping on this small land for various water activities and adventures as an island surrounded by beautiful beaches. Having different geography parts like mountains, plains and canyons, Sri Lanka is a paradise for hikers. Every place where you go, every smile you see, has a story to tell you. See Ceylon Tours are always to share them with you in this paradise. Come with us and join our team to make your Sri Lankan tour memorable.
Why Choose "See Ceylon Tours" in Your Next Holiday Getaway!  
Our Uniqueness for Your Service
Planning your holiday in a valuable way is not an easy thing. But if you choose us, you will be surprised with our authentic caring for our customers. Because we are focus on our every single customer with special caring. Among all, we See Ceylon Tours are unique. Because we:
One of the trusted Travel agents in Sri Lanka
Grants the best Travel Professional's service
Minimum booking advance payment
Partial payment options
Fraud-free prices among high competitors in Sri Lanka
Tailor-made packages with free consultations
We are combine with with experienced tour guides 
100% guarantee on your privacy protection during stay outs
Totally free from animal cruelty policy
We Are Flexible to Assist You With Transportation
For all the travellers joining with See Ceylon Tours, we are catering you with the most comfortable transport modes during your visit. We provide you with a lovely journey from Kandy to Nuwara Eliya by train with beautiful scenarios. Touring by train from the capital to the hill country will mesmerize you with incredible scenic pictures. You can also experience internal air transportation and sea transportation options when choosing us. See Ceylon Tours well powered by guided chauffeur driven vehicles at your disposal to ensure your safety. We are presenting you with comfortable air-conditioned vehicles as per your chosen packages. You will only assist by our experienced guides who are eligible to handle many languages through the time.
Car Hiring Flexibility with Us
See Ceylon Tours providing guided chauffeur driven vehicles at your request. We can highly guarantee the highest level of safety and privacy throughout your trip. This service is outside of our tailor-made programs so that we can arrange your transport as per your self-planned tours.
Our Range Of Vehicle Fleet for You
Favoring with small travel groups our company has any vehicle from small car to the mini couch. You can choose any content out of these with our guided drivers, even on a daily basis. Whether it's a luxurious guided chauffeur-driven vehicle or public transport mode, See Ceylon ensures your safety and privacy in every step you put with us.
Best Tour Package Offers
Exclusively For You!
Our teams of expert agents are always ready to make your dream holiday a reality. With a wide range of itineraries, we believe your holiday in Sri Lanka will be a memorable one. if not, make your own itinerary together.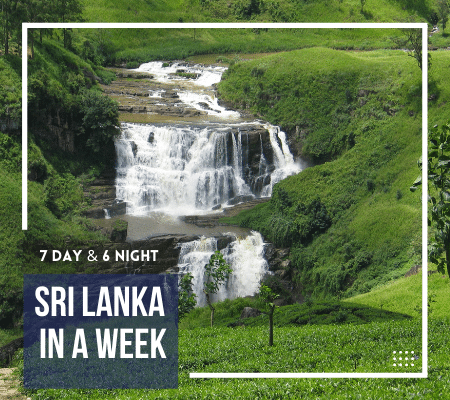 Destinations: Colombo > Kandy > Scenic Train journey To Nuwara Eliya >  Ella > Yala > Galle > & More (Customize)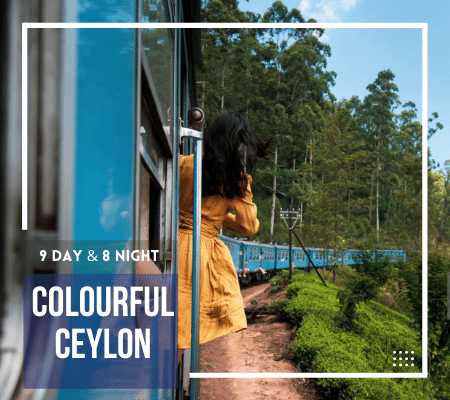 Destinations: Colombo > Kandy > Dambulla > Sigiriya > train ride to Ella > Udawalawe National Park > Mirissa & More (Customize)
Destinations: Colombo Airport > Sinharaja Rain Forest > Bambarakanda > Kalupahana trekking > Horton Plains & More (Customize)
Take a Break & Checkout
Our Top Destinations
Sri Lanka, the enchanting small island, is one of the hottest travel destinations in the world. This little land offers a variety of experiences for travellers from ground to sky. The sites, culture, flora, fauna, and people here will mesmerize you.
Sri Lanka pack with so many things in a small space. Once you step on this land, you will face countless fun activities and adventures within a few radiuses. There are numberless places you want to visit in this green yard.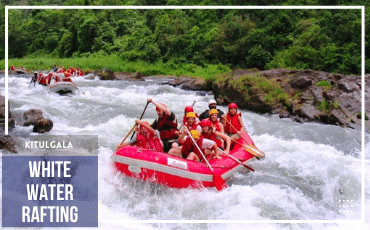 Sri Lanka's freshwater rivers are so rich in water and life, they make white water rafting a scenic and a must-have experience in your visit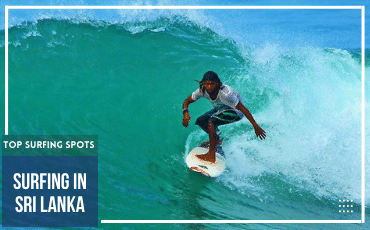 Sri Lanka has famous locations for those who love to surf, especially Arugam Bay, where the waves are waiting to be glided through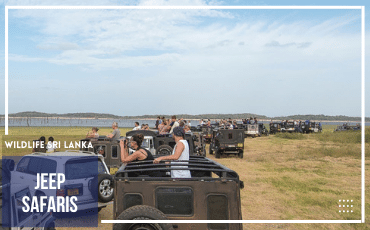 Observing the wildlife and vegetation by travelling in a jeep through Sri Lanka's dry zone forests is a must-have vacation experience
Always tourists are our strength. These feedbacks of them with "See Ceylon Tours" are our mirror to the world of tourism.
Before landing here, check out these articles for tips and hints about the places you wish to visit. Be informative to make your trip more successful.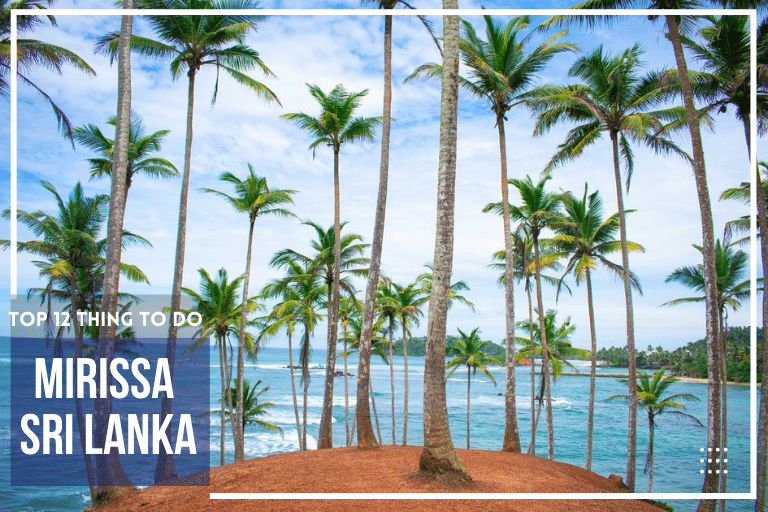 Things To Do In Mirissa Don't Miss Amazing 12 Things & Places The beautiful coastal town of Mirissa lies in the southern shoreline of Sri Lanka, which was not so famous some time ago, but which gradually earned a reputation for the ever-changing waves, rich marine life and the golden stretches of sun-kissed beaches. It … Things To Do In…
Ancient City Of Polonnaruwa Kingdom Don't Miss Amazing 12 Things & Places The town of Polonnaruwa is…
Adams Peak Sri Lanka Or Sri Pada The Sacred Mountain of the Lord Buddha Adam's Peak Sri…
Subcribe To Our Newsletter
Be the Very First One to Know What's Happening Now on This Tiny Island & Get Notification of Our Amazing Promotional Discount Offers.