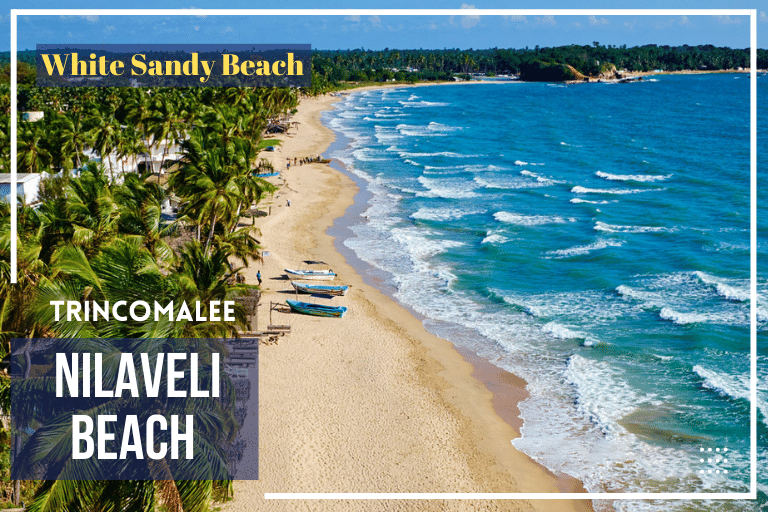 Nilaveli Beach - Trinco - Attractions Sri Lanka
Beautiful White Sandy Beach
It's a gorgeous white sandy beach with waves ideal for diving, surfing and snorkeling. Nilaveli Beach is among one of the best and most beautiful beaches in the country. Trincomalee Beach Sri Lanka located in the north-eastern coastal town of Trincomalee, which is one of the oldest cities in Asia, known as 'Gokanna' or 'Gokarna' in the ancient times.
It has functioned as one of the most important maritime seaports in the international trading chronicles of Sri Lanka, connected with many locations on the South and South East Asia. The town of Trincomalee is located around 296 km away from Colombo, and it is mostly known for the Trincomalee natural habour. It is identified as one of the best natural habours in the world and the water area of it is a little more than 2000 hectares.
Trincomalee is not only known for the famous Trincomalee Beach Sri Lanka, but for many other landmarks as well. Ruins of Fort Frederick, built by the Portuguese and then later occupied by both the Dutch and the British, can be seen inside the town itself, with the famous Koneshwaram Kovil located inside the fort.
Kanniyai Hot Water Wells, Maritime and Naval Museum, Seruwila Mangala Viharaya and a few other Kovils are must-see landmarks in the area. Trincomalee beach is not just one small beach. While Trincomalee beach is considered as the main beach in the area, Nilaveli, Uppaveli and the famous Marble beach offer so many different options, sceneries, activities and excursions for the sun and sand lover.
Trincomalee beach is considered to be a paradise for the snorkeler. Because of the calm waters of the north-eastern coast as opposed to the waves of the southern and eastern seas, Trincomalee beach is perfect for swimming and snorkeling.
Just a few minutes away from the Trincomalee beach, lies Pigeon Island, one of the most popular spots in Sri Lanka for snorkeling and a famous location for viewing the colourful marine life that inhabits the Indian Ocean around Sri Lanka.
Beaches of Nilaveli and Uppaveli lie in the close vicinity of the Trincomalee beach, and are two of the most visited beaches in Sri Lanka. Due to their calm and tranquil waters, many locals come for sea bathing, and they have become highly sought-after snorkeling and swimming spots for tourists as well.
Marble beach is considered to be one of the most beautiful beaches in the entire island, because of the clear turquoise waters. The beach is especially very scenic and is perfect for sunbathing and sea bathing alike. It also lies very close to the main beach at Trincomalee.  With so many things to do and many pristine beaches lying in close proximity to each other, Trincomalee is one of the most favourite tourist attractions in the country.
Holding great significance to Sri Lankan history, foreign trade, religion, culture and natural beauty alike, Trincomalee has a little bit of everything to offer to the wander-lust adventure seekers who come visiting Sri Lanka. You can visit this enchanting city of Trincomalee at any time of the year, since the area is packed with activities and attractions alike.
Best time to visit – January until September Distance from Colombo – 296 km
How to get there – Around 5 hours and 30 minutes in a private vehicle from Colombo
Also, Recommend Read (Best Beaches in Sri Lanka ) Article All the information you need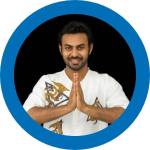 "

Hi, I am Manoj, from See Ceylon Tours. We are online for global customer care service is 24/7 365 days" 
You can live chat with our customer care agent on our website
You can submit your tour details to us on our website form or send us an email
However, If you prefer to reach us, we are just a few minutes away to cater to all your travel needs."
– Manoj –
Travel Consultant
Contact us via Email:  info@seeceylontour.com
Do not hesitate to contact us. We are an expert team and we are happy to talk to you.